Diversity in space —

"We're looking for the most motivated people."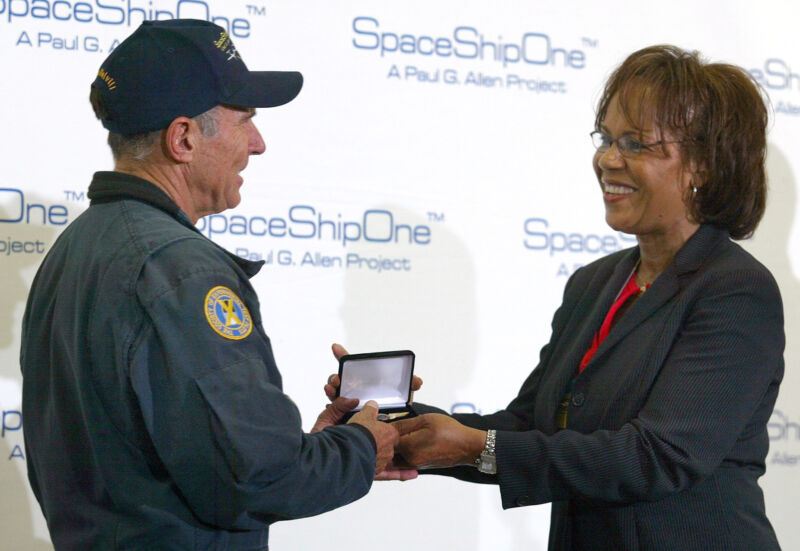 Alvin Drew remembers becoming entranced with airplanes a few months before his fifth birthday. In the fall of 1967, he went to the airport in Baltimore to see his father off on a business trip. In those simpler times, he recalls walking outside to watch the takeoff from a designated area on the runway.
Four-year-olds are into all things big and loud, and seeing an airplane come racing down the runway, popping a wheelie, and then taking off was just about the coolest thing he could imagine. His mom and grandmother, both educators, noted his interest and bought him model airplanes. This nurtured a budding interest in flying and later becoming an astronaut.
"They saw a smoldering fire of curiosity inside me," Drew said. "They went out and threw as much gasoline on the fire as possible."
Drew would go on to the Air Force Academy in 1984, where a mentor noted his interest in one day becoming an astronaut. The instructor said if Drew really wanted to fly into space, he needed to get good grades, flight experience, and an advanced degree. "He laid down a flagstone path to me for becoming an astronaut," Drew said. "Many Black students, myself included, would not have known otherwise."
In 2000, Drew was selected to become a NASA astronaut and flew into space twice on space shuttle missions, including the final flight of Discovery in 2011. Until Victor Glover launches on NASA's Crew-1 mission later this month, Drew remains the last Black astronaut to have flown into space.
Drew shared this background to stress the importance of mentors. They helped nurture his interest in space and achieve a career in the aerospace industry. And it explains why he has played a role in founding the Patti Grace Smith Fellowship program alongside Khristian Jones, Tiffany Russell Lockett, and Will Pomerantz.
While at the Office of Commercial Space Transportation, Grace was a key proponent of commercial space in the 1990s and 2000s and a much-loved member of the aerospace community. She ran the team that licensed the first ever commercial human spaceflight aboard SpaceShipOne. She died of pancreatic cancer in 2016.
The program named in her honor will create paid fellowship opportunities for Black students at community colleges and universities at some of the country's leading space companies, including SpaceX, Blue Origin, and Lockheed Martin.